Dr!p Stop


Condensation Control
WHAT IS DR!PSTOP
DR!PSTOP by Filc is a different way of dealing with the problem of condensation on uninsulated metal roofs in a simpler, more economical way.
Some areas of use
Warehouses

Agricultural buildings

Industrial halls

Self Storage
Sports Halls

Garages

Aircraft hangars

Residnetial buildings
Condensation
When the temperature and humidity conditions reach the dew point , moisture condenses on the underside of the uninsulated metal roof . Drops of water start to fall causing damage to the contents below.
The DRIPSTOP solution
The roof panel with DR!PSTOP applied provides a medium for trapping this moisture in the specially designed pockets formed in the membrane . DR!PSTOP holds that moisture until conditions go back below the dew point and it is released back into the air in the form of normal humidity .
DR!PSTOP is self adhesive, and is applied to the metal panel in the profiling process. As a result DR!PSTOP arrives at the building site already in place and set to be installed with the roofing panels immediately . The membrane is resistant to aging and also provides an additional layer of protection for your metal roof.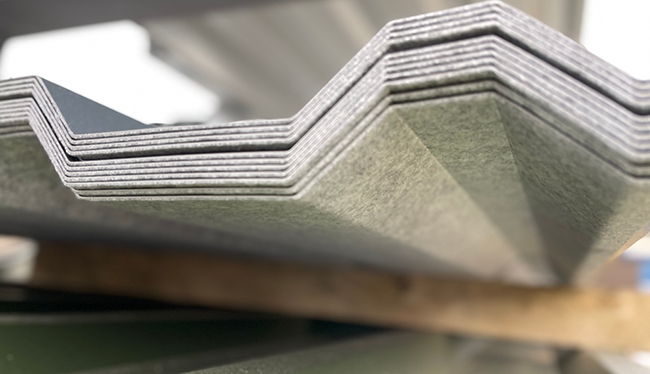 Advantages
No more dripping from the roof

Durability (DR!PSTOP is not susceptible to ripping, tearing or deterioration like standard insulation and vapour barriers are)

Easy to clean
Drip Stop Technical Information
Liversedge
01924 401020
---
Hull
01482 640118